Basic Instrumentation School
Course #I-101 - 16 hours 1.5 IACET CEUs available at Greenwood location
This introductory course (16 hours) on basic instrumentation will start by providing maintenance and engineering personnel with a review of instrumentation technologies, terminology, symbols needed to work in the field. Understanding P&ID's and basic wiring techniques will be covered along with how instruments communicate. Students will be exposed to a variety of instrument disciplines including Level, Flow, Pressure, and Temperature.
Content
Flow Instrumentation - dP, Magnetic, Vortex, Coriolis

Recording and display instruments

Level Instrumentation - point level and continuous level

Pressure Instrumentation - gauge, absolute, differential, hydrostatic

Temperature sensors and transmitters
Objectives
Recognize the various type of process instrumentation found in processes of all types of industry

Understand basic Piping & Instrument Drawings (P&ID), how instruments are installed and wired

Properly install and commission common process instruments

Assessment methods for this course will include calculation worksheets, PTU P&ID exercises, hands-on labs for instrument programming, and individual technology module quizzes.
Who should attend?
Engineering and maintenance personnel
Prerequisites
Not sure if this course is right for you? Take the following free assessments through the Process Training Portal:
Flow Fundamentals

Coriolis Fundamentals

Electromagnetic Fundamentals

Level Fundamentals

Time of Flight Fundamentals

Pressure Fundamentals
Continuing Education Credits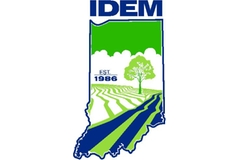 Greenwood, IN courses are certified by the Indiana Department of Environmental Management for drinking water/wastewater continuing education credits (15 Technical Contact Hours).