pH & Conductivity Measurement School
Course #A-101 - 8-16 hours (varies by location)
This course will start by providing maintenance and engineering personnel with a basic understanding of pH and Conductivity analytical technologies. This basic portion will focus on concepts applicable to virtually any manufacturer's equipment. Following this introduction, we will proceed with in-depth training on pH and conductivity. The class will be a combination of classroom and hands-on training.
Content
pH measurement

Conductivity measurement
Objectives
Recognize a broad variety of analytical technologies and understand the strengths and limitations of each

Work with instrumentation specialists to specify the best type of analytical technology for a variety of applications

Set up and commission pH and conductivity meters

Diagnose and correct problems with pH and conductivity meters
Who should attend?
Maintenance and engineering personnel
Prerequisites
Not sure if this course is right for you? Take the following free assessments through the Process Training Portal:
Flow Fundamentals

Coriolis Fundamentals

Electromagnetic Fundamentals

Level Fundamentals

Time of Flight Fundamentals

Pressure Fundamentals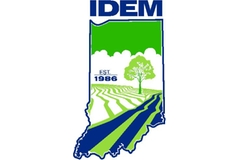 Greenwood, Indiana courses are certified by the Indiana Department of Environmental Management for drinking water/wastewater continuing education credits (7.5 Technical Contact Hours).