Conductivity assembly
Dipfit CLA111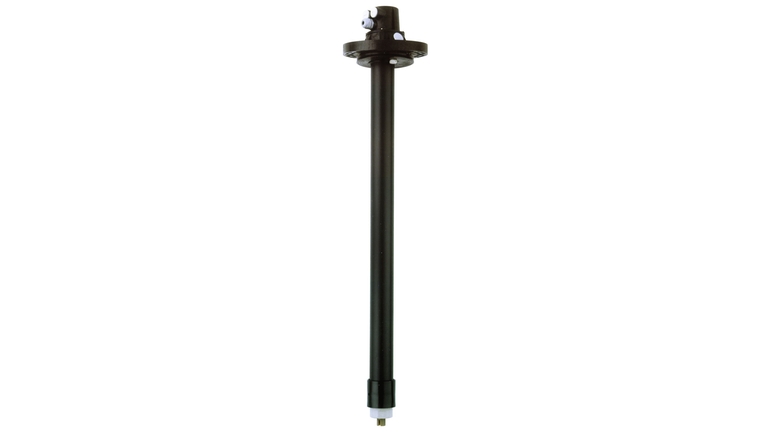 Immersion assembly for water, wastewater and utilities
The Dipfit CLA111 immersion assembly is designed for application in open basins, channels and tanks. It is suitable for conductive and toroidal sensors that can be easily mounted and removed via the bayonet lock. The adjustable flange gives you the required flexibility for universal use. Dipfit is the time and cost-effective solution for standard water and wastewater treatment.
Benefits

Easy installation and removal of sensor thanks to bayonet lock mounting method

Flexible immersion depth thanks to adjustable flange

Made of environmentally-compatible polypropylene material

Reduced condensation of water due to breathable Goretex® filter
Field of application

Dipfit CLA111 is an immersion assembly for conductivity sensors in water, wastewater and utility applications, such as:

Inlet of wastewater treatment plants

Surface water monitoring

Well monitoring

Dipfit CLA111 is suitable for:
Documents / Manuals / Software
Accessories / Spare parts
Sensor holder G3/4 for CLA111 in PP

For armatur CLA111 eller CPA111 CLA111

Electrode holder G 1" complete f. CLA111

Cond.cable 3m straight plug CLS19/21

Alte Material-Nummer: 117234

o-ring f.CLS21 ID28.17 W3.53

o-ring ID53.57 W 3.53

Alte Material-Nummer: 111864
03/18/2019 - 03/22/2019

Join us for the American Petroleum Institute (API) 2019 spring committee meeting to discuss petroleum measurement standards.

04/08/2019 - 04/11/2019

Join us in Nashville at the Craft Brewers Conference. Come learn how Endress+Hauser can be a partner in delivering consistent quality and reducing costs with the right instrumentation.

05/06/2019 - 05/09/2019

Gain technical knowledge and make valuable contacts at this year's OTC conference! Learn about Endress+Hauser's capabilities in the Oil & Gas market!

06/11/2019 - 06/12/2019

This introductory course will start by providing maintenance and engineering personnel with a basic understanding of wiring, signals, instrumentation technologies, applications and installations.