Expanding digital service experience for projects
Ensuring projects stay on time, on budget, and up to date
Projects in our industry are constantly facing risks which can create production delays, cost over-runs, personnel safety incidences, poor equipment reliability, and decreased quality of work. Like you, we believe these risks are not acceptable, and entirely preventable. So we worked on a solution.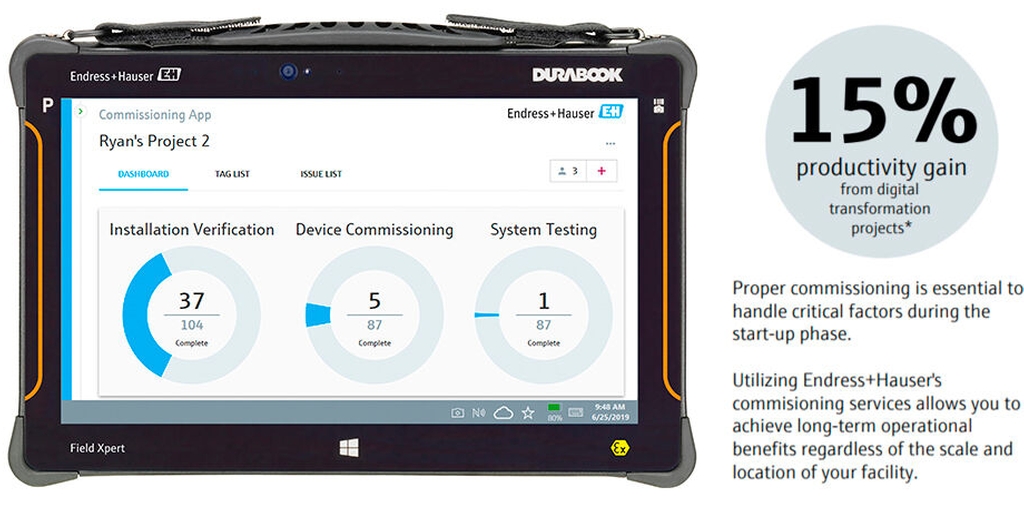 Benefits
Realtime visibility and insights of work progress, issues, and completion

Efficient project setup with automatic data sheet, tag list, and template uploads for improved work planning

Collaborative and dynamic digital guide for work process execution

Intuitive, easy app for all techs and supervisors to learn, use, and enjoy

Evergreen digital turnover package with Netilion IIoT connected services
Commissioning App with Netilion Projects Digital Turnover
Our goal was to create a service approach which would enable users to digitize projects for efficiency, eliminating time-consuming manual coding and progress reports. Letting you see project progress in real-time, and with the ability to flag potential issues. This visibility to issues is important to allow reallocations of resources and keeping projects on time. Contact us via the form below to begin your Digital Service Experience!