CCEF 2014: Inspiring Engineers and Filling the Skills Gap
Companies and schools becoming more proactive as engineers and technicians retire from the workforce
June 26th, 2014 is a groundbreaking day for several companies and schools as they kick off the 1st annual Community Career+Education Forum. Hosted by Endress+Hauser in partnership with Central Nine in Greenwood, IN, the program will host students and raise awareness about careers and opportunities in Advanced Manufacturing. With the prospect of many job openings in the near future in the technical and engineering field, manufactures are looking to the younger generation as a solution.
The Skills Gap
As demand increases in process automation, manufacturers are seeing the retirement of an experienced workforce. This is leaving manufacturers scrambling for a solution. Baby Boomers are retiring at an accelerated rate. In fact, nearly 10,000 Baby Boomers retire every day. This equates to 400,000 years of experience lost daily. Now, as the manufacturing sector struggles to fill this gap, companies are looking to fill it by attracting young minds to the manufacturing job market.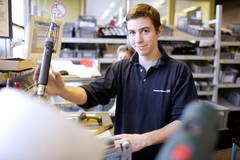 Filling the Gap
The CCEF will spark interest in engineering and technical careers. Activities like the PTU® (Process Training Unit) Challenge, interactive exhibits, tours, and games are available to students. The goal is to make manufacturing and engineering fun while creating great learning experiences. We hope to spark interest in science, technology, engineering and mathematics (S.T.E.M.) for these students. The overarching goal of the CCEF is to help create future engineers and technicians in the workforce.
What to do at the CCEF 2014
CCEF 2014 will have plenty of programs and activities to keep you busy. Starting at 5:00PM, pizza and breadsticks will be served to all attendees. Students will be able to tour the info booths and see a variety of cool items like competition robots. Also, there will be plenty of chances to win prizes like an iPad, Beats headphones, and much more. Several important figures to Endress+Hauser and the community will be in attendance and speak during a special presentation, concluding the night.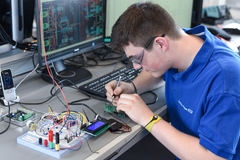 CCEF 2014 Schedule of Activities
Download the full CCEF schedule of activities here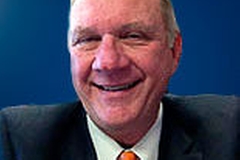 "STEM related careers have become a focal point in K-12, as well as post-secondary education. It is imperative that we at Central Nine Career Center work closely with private sector employers such as Endress+Hauser to make sure our students have not only been exposed to STEM careers, but have the background necessary to move into those careers." - Dr. David Edds, Director, Central Nine