The evolution of commissioning
Commissioning Wizard for Levelflex FMP5x and Micropilot FMR5x
With the new state-of-the-art wizard, Levelflex FMP5x and Micropilot FMR5x can be commissioned for simple and demanding applications in the most comfortable way. All relevant steps are included in one guided sequence!
Simplified appearance
• Clear text questions instead of parameter lists
• Parameter pre-set / setting in background
• Parameter grouped in chapters
• Interactive content visibility
• Application specific sketches
• Remark and hint boxes for easy explanations
Content
• All relevant steps of a commissioning job included
• Covers more than 90% of all applications
• Available for FDT/DTM - usable for FieldCare / DeviceCare
• HART, Profibus PA and FOUNDATION Fieldbus
• 15 languages supported in DeviceCare and 8 languages in FieldCare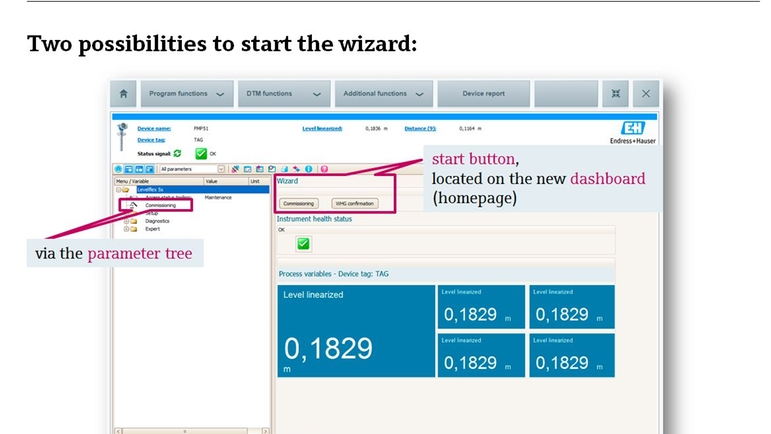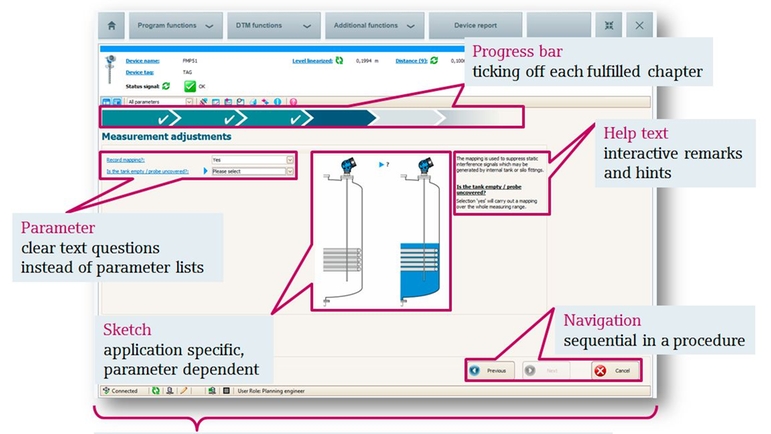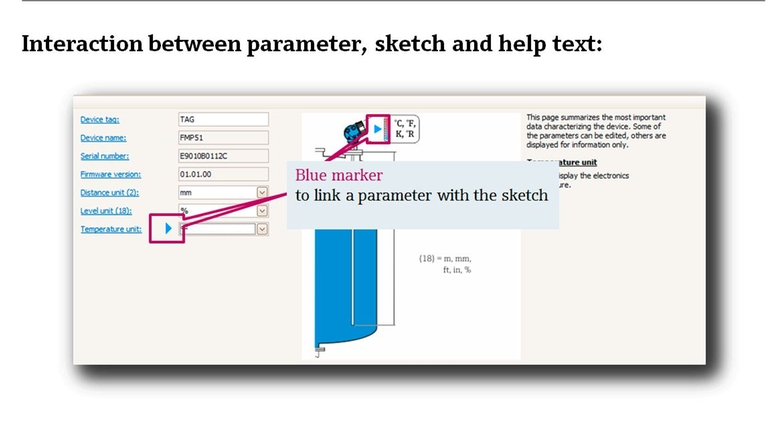 09/14/2020 - 09/18/2020

With the help of actual hands-on tasks you will learn how PROFIBUS fieldbus technology works in detail. At the end of the course you will be able to design and commission a PROFIBUS fieldbus network.

09/16/2020

Join Endress+Hauser at ISPE East at Gillette Stadium to find out about the new products and innovations in the pharmaceutical market.

09/22/2020 - 09/23/2020

This introductory course will start by providing maintenance and engineering personnel with a basic understanding of wiring, signals, instrumentation technologies, applications and installations.

11/01/2020 - 11/04/2020

Visit Endress+Hauser at the 2020 ISPE Annual Meeting & Expo November 1-4 in Pennsylvania!