The evolution of commissioning
Commissioning Wizard for Levelflex FMP5x and Micropilot FMR5x
With the new state-of-the-art wizard, Levelflex FMP5x and Micropilot FMR5x can be commissioned for simple and demanding applications in the most comfortable way. All relevant steps are included in one guided sequence!
Simplified appearance
• Clear text questions instead of parameter lists
• Parameter pre-set / setting in background
• Parameter grouped in chapters
• Interactive content visibility
• Application specific sketches
• Remark and hint boxes for easy explanations
Content
• All relevant steps of a commissioning job included
• Covers more than 90% of all applications
• Available for FDT/DTM - usable for FieldCare / DeviceCare
• HART, Profibus PA and FOUNDATION Fieldbus
• 15 languages supported in DeviceCare and 8 languages in FieldCare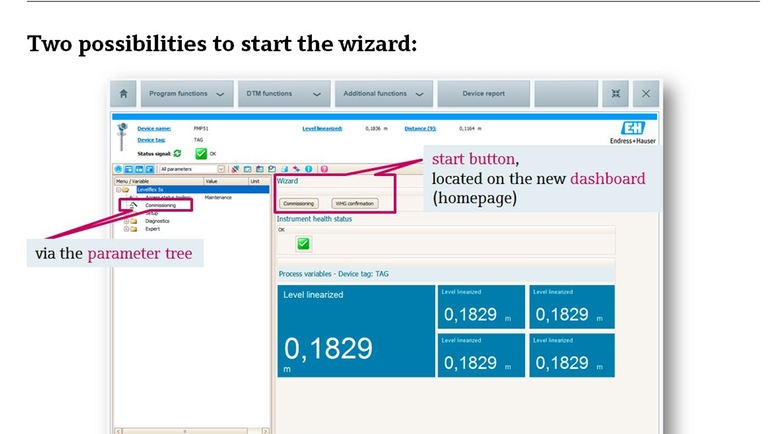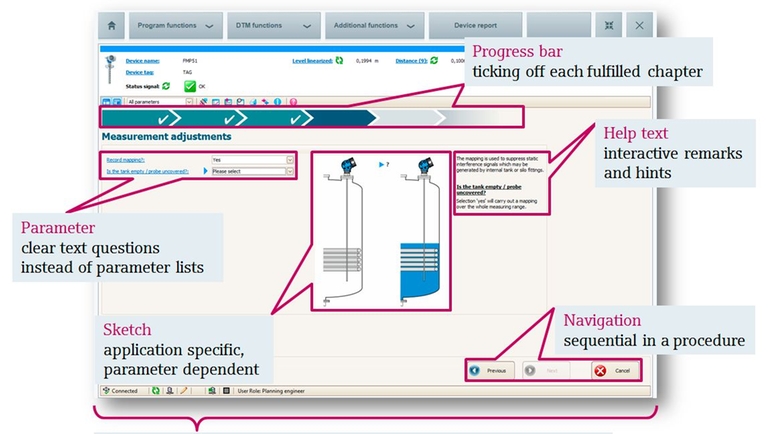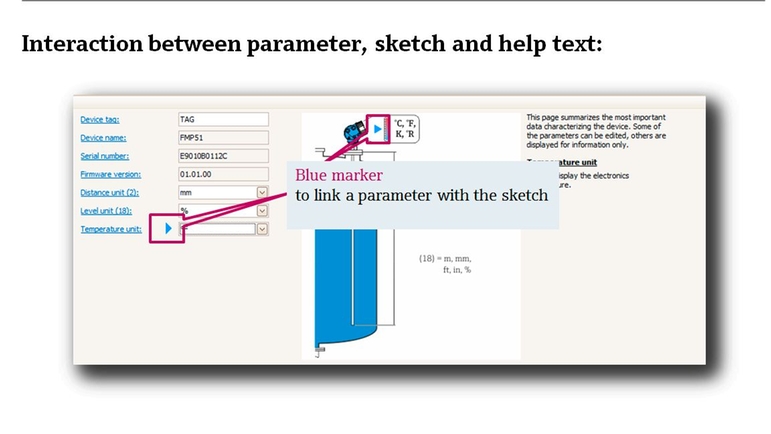 03/03/2019 - 03/06/2019

Learn about new technology, tends, and real-life applications at IFPAC 2019!

03/14/2019

Get hands-on experience with free space and guided wave radar level instruments in this one-day training course!

03/18/2019 - 03/22/2019

Join us for the American Petroleum Institute (API) 2019 spring committee meeting to discuss petroleum measurement standards.

04/08/2019 - 04/11/2019

Join us in Nashville at the Craft Brewers Conference. Come learn how Endress+Hauser can be a partner in delivering consistent quality and reducing costs with the right instrumentation.