Taking the pulse of your measurement
Keep your plant available with minimum effort
Heartbeat Technology in measurement devices organizes clear, standardized diagnostic messages of what needs to be done in order to maintain the plant economically based on necessities. With this it enables predictive maintenance, and delivers evidence for operational reliability and process safety. As the devices run their own diagnostics, proof tests are only necessary in maximum extended cycles.
Benefits
Verification and documentation of each measuring point without any interruptions of the process

Devices continuously diagnose themselves and extend test cycles

Diagnostic messages provide precise instructions for maintenance

Distinct documented test results with a simple guided test procedure

The automatically generated test protocol supports documentation for laws and norms

Process and device data show trends for predictive maintenance

Combined process and device parameters facilitate analysis for process optimization
Master your measurement points easily and simply
With Heartbeat Technology you keep your measurement under perfect control. You simply verify your measurement points without interrupting your processes. As the devices run their own diagnostics, proof tests are only necessary in maximum extended cycles. Furthermore the automatically generated reports without process interruption support the documentation. For future-orientated predictive maintenance the instruments offer parameters to monitor the performance for process optimization.
Heartbeat Technology for all field of applications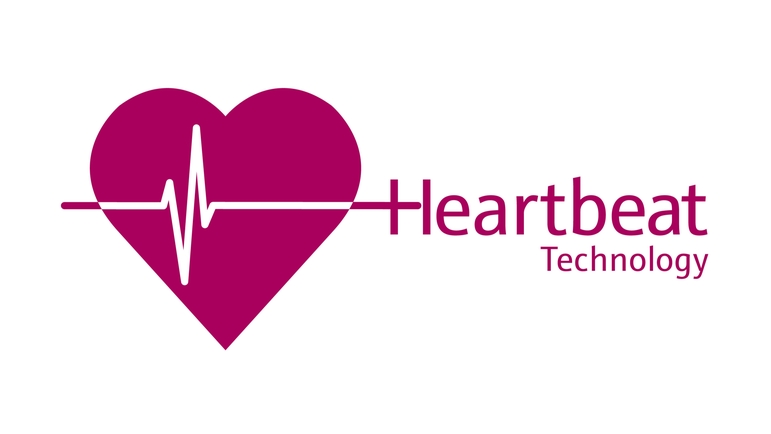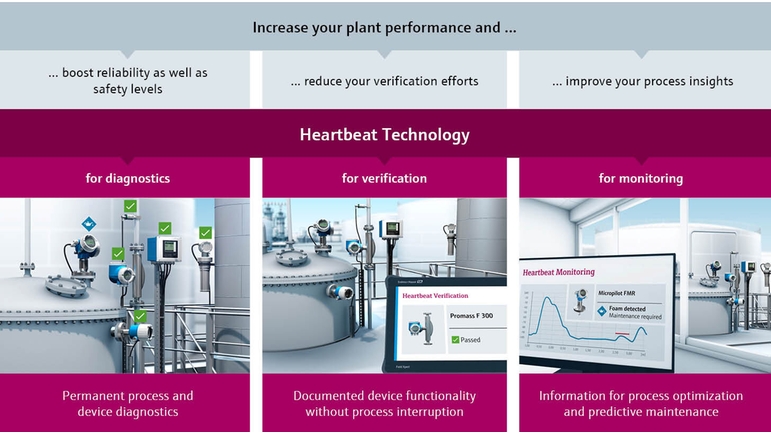 09/14/2020 - 09/18/2020

With the help of actual hands-on tasks you will learn how PROFIBUS fieldbus technology works in detail. At the end of the course you will be able to design and commission a PROFIBUS fieldbus network.

09/16/2020

Join Endress+Hauser at ISPE East at Gillette Stadium to find out about the new products and innovations in the pharmaceutical market.

10/12/2020 - 10/14/2020

Join us at the 2020 Gulf Coast Conference in Galveston, TX

11/01/2020 - 11/04/2020

Visit Endress+Hauser at the 2020 ISPE Annual Meeting & Expo November 1-4 in Pennsylvania!