Exclusive representative for Arizona and parts of New Mexico
Instrumentation and Controls - now Endress+Hauser's exclusive representative in AZ and parts of NM
Effective October 12, 2015, Instrumentation and Controls, LLC will become Endress+Hauser's exclusive representative for the entire State of Arizona and parts of New Mexico including the greater Albuquerque area.
An unparalleled offering
Together, Endress+Hauser and IAC can provide an unparalleled offering of instrumentation products, services and solutions. IAC offers a diversified portfolio of the highest quality filtration, communication, gas detection, valve and actuator products, making them a trusted advisor to solve their customers' toughest process measurement and control challenges.
About Instrumentation and Controls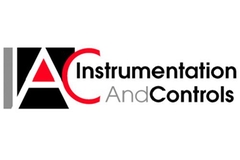 Founded in 1999, IAC is well established in the Southwest and is one of the premier instrumentation and controls representatives throughout Arizona and New Mexico. The IAC team provides coverage from Chandler, AZ to Albuquerque, NM, with technical support for process controls, safety systems and engineered systems.
Contact Instrumentation and Controls, LLC.
09/14/2020 - 09/18/2020

With the help of actual hands-on tasks you will learn how PROFIBUS fieldbus technology works in detail. At the end of the course you will be able to design and commission a PROFIBUS fieldbus network.

09/16/2020

Join Endress+Hauser at ISPE East at Gillette Stadium to find out about the new products and innovations in the pharmaceutical market.

09/22/2020 - 09/23/2020

This introductory course will start by providing maintenance and engineering personnel with a basic understanding of wiring, signals, instrumentation technologies, applications and installations.

10/12/2020 - 10/14/2020

Join us at the 2020 Gulf Coast Conference in Galveston, TX