Putman Media announces Influential Women in Manufacturing
Endress+Hauser's Adrianna Swift named among the 2019 honorees
Endress+Hauser's Adrianna Swift has been named among Putman Media's 2019 class of Influential Women in Manufacturing. The 27 honorees are recognized for their change leadership in manufacturing—their risk-embracing work that serves to move the needle on asset management and reliability, digital transformation, workforce development, and other elements critical to ensuring the manufacturing industry's readiness to meet the challenges of today and tomorrow.
Influential Women in Manufacturing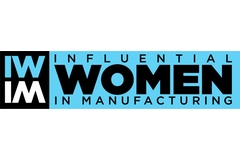 Putman Media's announcement stated, more than 120 nominations from across country were received for IWIM 2019; all nominations were reviewed in April by a 15-member Putman Media voting panel. Among the honorees in this year's class of Influential Women in Manufacturing are CEOs, senior engineers and a member of Congress. They are leading initiatives that are challenging traditional approaches to focus areas ranging from production process management to manufacturing workforce recruitment.
Endress+Hauser's own recognized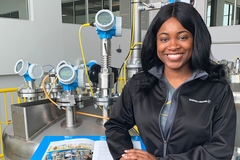 Adrianna Swift is an Industrial Engineer for Endress+Hauser's level and pressure manufacturing facility in Greenwood, Indiana. She started her career at Endress+Hauser in the company's Rotational Engineering Program, with a Chemical Engineering degree. She wanted to take on another challenge and joined the manufacturing facility's Industrial Engineering team and has now changed her focus from chemical engineering to contribute to another engineering discipline.
Being a good leader
Adrianna leads the local organization Indianapolis Chapter, "National Society of Black Engineers – Indianapolis Professionals" (NSBE-IP) and recently secured a generous sponsorship. With her leadership, she secured a sponsorship from Salesforce for this professional organization she chairs. This sponsorship will help further the NSBE's mission of "increasing the number of culturally responsible Black engineers who excel academically, succeed professionally and positively impact the community."
Making a difference
Adrianna states, "Exposure is an important tool we can use to influence the pipeline of future engineers and manufacturing leaders. Through my work with schools and NSBE, I'm able to help remove the stigmas that surround women in this field and provide professional development and networking opportunities necessary to succeed as a leader in this field. I hope I can continue to break down the barriers women encounter entering STEM fields and continue the work of trailblazers before me."