Miller Mechanical Specialties as exclusive representative
Endress+Hauser strengthens partnership with Miller Mechanical Specialties
Effective July 17, 2015, Miller Mechanical Specialties, Inc. (MMS) will expand its operations to become your single source provider for Endress+Hauser sales, services and solutions in all markets and industries across Minnesota, North and South Dakota, and parts of Wisconsin. This expansion will allow us to better serve our customers across the full geography with expanded capabilities and product offerings.
Solutions to meet your toughest application challenges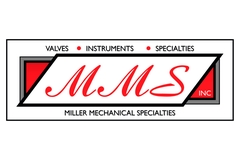 Miller Mechanical Specialties' vision is to become the trusted advisor for process measurement and control solution in the Upper-Midwest. The alliance between Endress+Hauser and Miller Mechanical Specialties brings together top-of-the-line instrumentation with superior application engineering and project management expertise to provide solutions to your toughest process measurement and control challenges.
Added value for customers
This expansion will provide superior responsiveness and engineering capabilities to improve the customer experience. When complete, it will also provide a single contact for an unrivaled offering of products, services and solutions for our customers across all industries including oil and gas, chemical, food and beverage, water/wastewater, life sciences, power and energy, primaries and metals.
About Miller Mechanical Specialties
Miller Mechanical Specialties is a manufacturers representative and a trusted advisor for measurement and control solutions. Founded in 1952, Miller Mechanical Specialties has since become a one-stop-shop for the highest quality instruments, valves, services and solutions.
Contact Miller Mechanical Specialties