Endress+Hauser named Vaaler Award recipient
Chemical Processing announces Field Xpert SMT70 Vaaler Award winner
Every other year, since 1964, Chemical Processing magazine bestows Vaaler Awards on products that promise to significantly improve the operations and economics of plants. To be considered for a 2019 Vaaler Award, the product or service must have been released to the US market between May 2017 and June 2019. This year the Field Xpert SMT70 was selected as one of two Vaaler Award winners.
Maintaining instruments with the SMT70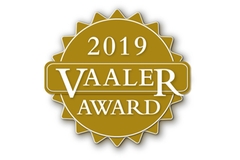 Endress+Hauser's Field Xpert SMT70 is a rugged tablet PC tool ideal for commissioning and maintaining field instruments in hazardous and non-hazardous locations. The SMT70 comes pre-installed with device configuration software and device libraries. The tablet works with virtually every modern field instrument, including other manufacturers' instrumentation and systems, with One Click Connectivity and is Industry 4.0 ready and launched in the US January 2018.
History of Vaaler Award
Chemical Processing magazine indicates, the Vaaler Award was named after John C. Vaaler (1899-1963), chairman of Chemical Processing's Editorial Board from 1961 until 1963. He became editor-in-chief of Chemical Processing in 1946, after 24 years in the chemical and related industries.
Voting process
This prestigious award is voted on by an advisory board, which consists of an impartial panel of judges who are members from leading chemical companies in the industry. Look for Chemical Processing's editor-written article in November for more details about the voting process and the panel.