Endress+Hauser accredited as Accredited Provider of IACET
Prestigious accreditation demonstrates commitment to high-quality lifelong learning
The International Association for Continuing Education and Training (IACET) has awarded accreditation status to Endress+Hauser. IACET Accredited Providers are the only organizations approved to offer IACET Continuing Education Units (CEUs). The accreditation period extends for five years, and includes all programs offered or created during that time. These CEUs are recognized, accepted and, even required by many state agencies and credentialing organizations.

Committing to provide the highest quality programs
Endress+Hauser completed a rigorous application process, including a review by an IACET site visitor, to achieve its Accredited Provider accreditation. The organization successfully demonstrated adherence to the ANSI/IACET 1-2013 Standard addressing the design, development, administration and evaluation of its programs and pledged continued compliance. Endress+Hauser is now linked to the IACET website and is recognized as offering the highest quality continuing education and training programs.
Striving for excellence and customer satisfaction
"Our partnership with IACET is a demonstration of our commitment to lifelong learning and high standards for all of our programs, and we are very pleased to remain with such a prestigious organization and the elite group of organizations that offer excellent continuing education and training programs," said Jerry Spindler, Customer and Field Service Training Manager, Endress+Hauser.
Download Endress+Hauser's IACET Certificate
Building a lasting relationship with IACET
"We are pleased to continue our relationship with Endress+Hauser as an Accredited Provider," stated Lori Schnaider, president of IACET. Schnaider added, "Endress+Hauser joins nearly 600 organizations around the globe that have had their programs audited by third-party continuing education experts to ensure the highest possible standards are met."
Upcoming classes
Upcoming classes in 2017 which offer CEUs at Endress+Hauser include I-101 Basic instrumentation in January, March, June and September in Greenwood, IN.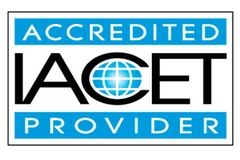 The IACET is a non-profit association dedicated to quality continuing education and training programs and is the only standard-setting organization approved by the American National Standards Institute (ANSI) for continuing education and training. For more detailed information about the IACET please visit www.iacet.org.