TriNova expands operations in the Northeast
Endress+Hauser names distributor as its exclusive Sales Representative & Authorized Service Provider
Endress+Hauser is pleased to announce, effective January 1, 2018, TriNova Inc. is its exclusive Sales Representative and Authorized Service Provider in New England and Upstate New York. This region includes the states of Maine, Vermont, New Hampshire, Massachusetts, Rhode Island, Connecticut and Upstate New York.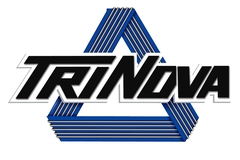 "We are excited to expand TriNova's area of representation with Endress+Hauser," said Robbie Watson, Chief Executive Officer, TriNova. "We will be working hard to earn the respect and loyalty of customers within our new region. Our plans are to bring unparalleled service, training and product support to the Northeast."
Dedicated partnership
TriNova Inc. is a long-time representative and business partner of Endress+Hauser. The company is the automation supplier's Sales Representative and Authorized Service Provider in the Southeast and has now expanded its operations in New England and Upstate New York. The companies have spent the last three months preparing for a smooth transition. Teams have been established and are ready to provide customers in the new territory dedicated support and services in all markets and industries.
Committed to our customers
"We are pleased to have the opportunity to expand our partnership with TriNova," said Chris English, Vice President of Sales, Endress+Hauser. "TriNova has been a leader in innovation when it comes to providing service and support. The confidence I have in our partnership and the Northeast leadership team stems from their dedication and commitment to help our customers reach goals and overcome challenges. We look forward to working alongside them, helping improve our customers' processes."
Contact TriNova Inc.
2 McCrea Hill Road
Ballston Spa, NY 12020
518-490-9959
NESales@trinovainc.com
www.trinovainc.com
09/14/2020 - 09/18/2020

With the help of actual hands-on tasks you will learn how PROFIBUS fieldbus technology works in detail. At the end of the course you will be able to design and commission a PROFIBUS fieldbus network.

09/16/2020

Join Endress+Hauser at ISPE East at Gillette Stadium to find out about the new products and innovations in the pharmaceutical market.

11/01/2020 - 11/04/2020

Visit Endress+Hauser at the 2020 ISPE Annual Meeting & Expo November 1-4 in Pennsylvania!

11/30/2020 - 12/03/2020

Using the latest tools and specification, you will understand the network up to the protocol details, supported by hands on tasks.