Exclusive representative for Wisconsin and Northern Michigan
Forberg Scientific to become Endress+Hauser's exclusive representative for WI and Northern, MI
Effective September 22, 2015, Forberg Scientific, Inc. will become Endress+Hauser's exclusive representative for Wisconsin and Northern Michigan. Forberg will become the single-source supplier for all markets and industries across Wisconsin and Northern Michigan market.
An unparalleled offering
Together, Endress+Hauser and Forberg can provide an unparalleled offering of products, services and solutions for all industries including food and beverage, chemical, water/wastewater, life sciences, power and energy, oil and gas, primaries and metals.
Added value for customers
Customers will benefit from Forberg's breadth of product offering and technical product knowledge. Through offering a diversified portfolio of the highest quality instrumentation and solutions, Forberg can provide customers with a single, trusted advisor to solve their toughest process measurement and control challenges.

About Forberg Scientific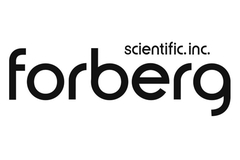 Forberg Scientific, Inc. is an ISO 9001:2008 company founded in 1971 as a distributor and representative organization with a passion for customer service and innovative problem solving. Forberg strives to work with manufacturers that value innovation and invest in developing products that are cutting edge in their approach to improving customers operations. Forberg Scientific is headquartered in Troy MI, and also has branches in Pittsburgh, Cleveland, Grand Rapids, St. Louis and Peoria.
Contact Forberg Scientific, Inc.