Running for a good cause
The Endress+Hauser Water Challenge wants to improve access to clean water around the world
Many people around the world don't take water for granted, because for them it's a scarce resource. Endress+Hauser employees are lending these people a hand through the company-wide Water Challenge, special charity runs that support projects in numerous countries to improve access to clean drinking water.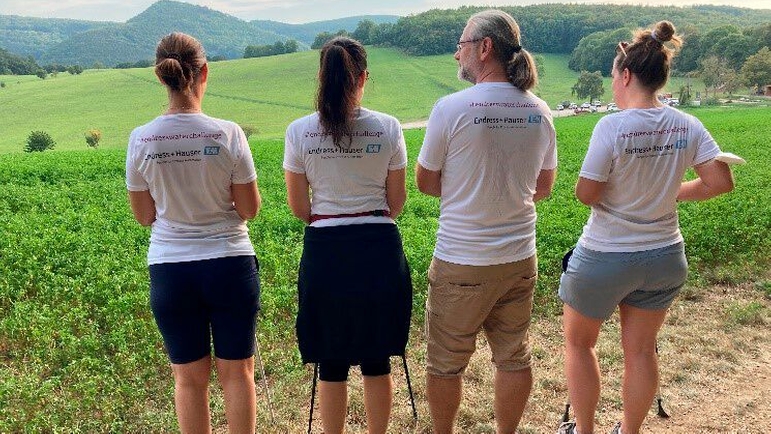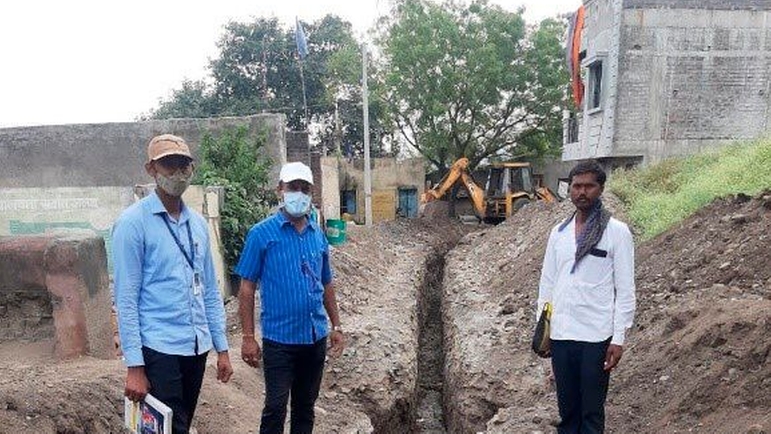 With the Endress+Hauser Water Challenge, employees participate in local, self-organized campaigns to complete a specific distance along or on a body of water – for example by jogging, Nordic walking or swimming – and then donate a small contribution for each kilometer. The company then matches the final amount. The proceeds are set aside for select aid projects in Asia or South America.
Involvement in many countries
Since the start of the Water Challenge in 2019 in Reinach, Switzerland, the idea has mobilized many other employees e.g. in India, Saudi Arabia, Austria and Mexico. It's no coincidence that the initiative has had a wide ripple effect. With its offering, Endress+Hauser has for decades supported the safe, efficient and environmentally-friendly supply and treatment of water. "We're now exploiting this business activity for use in the non-profit sector," says CEO Matthias Altendorf.
Every drop counts
In the first charity run, 250 participants completed a total distance of 2,300 kilometers, which yielded around 10,000 Swiss francs. This money was used to drill a new 100-meter deep well, tap the spring, install a pump and erect a water house in the village of Kon Bdeh, Vietnam. Before it flows out of the tap, the water is filtered and cleaned. While the old water house always ran dry during the dry season, the water supply for the 800 residents of the village has now been safeguarded.
In India, the construction of a wastewater treatment plant in the village of Donwada was completed at the end of February 2022. The village is located on hard basalt rock, which restricts water drainage and limits the use of septic tank toilets. Thanks to the Water Challenge, a healthy solution has now been created: toilets connected to a sewage system and a common wastewater treatment plant.
Wish for more
Currently, the Endress+Hauser Water Challenge is also supporting a project in the Philippines, south of Manila: It aims to provide 400 people with sustainable access to clean water and sanitation. As with all projects, Endress+Hauser ensures that all donations are received through personal contacts and presence on site.
Simple products

Easy to select, install and operate

Technical excellence

Simplicity

Standard products

Reliable, robust and low-maintenance

Technical excellence

Simplicity

High-end products

Highly functional and convenient

Technical excellence

Simplicity

Specialized products

Designed for demanding applications

Technical excellence

Simplicity

FLEX selections
Technical excellence
Simplicity

Fundamental selection

Meet your basic measurement needs

Technical excellence

Simplicity

Lean selection

Handle your core processes easily

Technical excellence

Simplicity

Extended selection

Optimize your processes with innovative technologies

Technical excellence

Simplicity

Xpert selection

Master your most challenging applications

Technical excellence

Simplicity