Community Career+Education Forum returns September 17, 2020
STEM forum gives students the chance to learn about careers in manufacturing
Last year, nearly 1000 students, parents, educators and manufacturing professionals from all over Johnson County and Southern Marion County gathered at the forum to learn about S.T.E.M. (Science, Technology, Engineering and Math) and career opportunities in advanced manufacturing today. The popular event will return in 2020!
CCEF partners raise awareness about local careers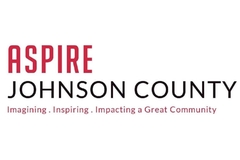 "This forum provides parents and students, our future workforce, education on career opportunities right here in Johnson County and also gives them a realistic idea of the skills needed for these careers," said Dana Monson, Interim Executive Director. "This is done in a unique and collaborative setting with many business and community partners working together to tell Our story."
Register for this year's event!
The 7th Annual Community Career+Education Forum will take place on Thursday, September 17, 2020! The event is open to students in 7th, 8th and 9th grade.
Registration coming in the spring!