STEM forum leaves students informed, inspired, and empowered
Local area employers and educators team up to inspire youth to pursue STEM careers and education
On October 1st, Endress+Hauser hosted the 2nd Annual Community Career+Education Forum in partnership with Central Nine Career Center and Aspire Johnson County. Over 800 students, parents, educators and manufacturing professionals from all over Johnson County and Southern Marion County gathered at the forum to learn about S.T.E.M. (Science, Technology, Engineering and Math) and career opportunities in advanced manufacturing today.
Developing our next generation of workers
Endress+Hauser and forum participants believe educating the community on what manufacturing looks like today, the importance of STEM and about opportunities in advanced manufacturing is key to addressing issues around talent, retention and attraction within the US manufacturing workforce. "The forum allowed us to raise awareness about the need for new graduates in STEM fields and the need to better develop our next generation of workers," said Brandyn Ferguson, VP of HR, Endress+Hauser.
Mitigating talent pipeline challenges in our own backyard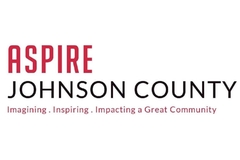 "The forum is great example of what collaboration among local area employers can do to help mitigate potential talent pipeline challenges within a community," said Cheryl Morphew, President & CEO of Johnson County Development Corporation & Aspire Johnson County. "This partner-created model of excellence allowed students, parents and educators the opportunity to gain valuable information about STEM pathways and helped raise awareness about career opportunities available in our own backyard."
Participating schools receive $11,000 in classroom grants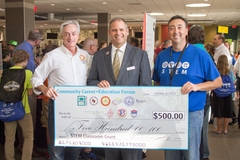 All participating schools were awarded a $500 classroom grant to benefit STEM education in the classroom. A total of $11,000 in grants were given during the forum, all made possible by the kind contributions of Endress+Hauser and the participating local area employers and manufacturers. Click here to see a full list of participating employers.
Mark your calendars!
We are excited to announce that the 3rd Annual Community Career+Education Forum will take place on Thursday, October 6, 2016! Stay tuned for more details by following us on Twitter @Endress_US.