Endress+Hauser awards $30,000 to neighboring schools
Endress+Hauser furthers its support for STEM education – neighboring schools receive $30,000
Center Grove, Clark-Pleasant, and Greenwood school corporations, the three closest school systems to the Endress+Hauser Greenwood campus, each receive $10K to help fund STEM educational programs.
Raising awareness around STEM careers and education
Representatives from Endress+Hauser presented checks to the respective superintendents and education foundations to award $30,000 to benefit STEM education and students passionate about STEM. As a core focus, Endress+Hauser works diligently to help raise awareness of the types of careers and opportunities that exist in advanced manufacturing and its own market, the process control and automation industry, in hopes of addressing issues around talent attraction, development, and retention.
Leading the way
"It is critical for employers and leaders in the community to partner with our educators and the myriad adult influencers to encourage the highest quality STEM education," says Brandyn Ferguson, Vice President of Human Resources, Endress+Hauser, Inc.
Inspiring future engineers while filling the skills gap
To help inspire future engineers and to fill the various technical skills gaps, Endress+Hauser has launched a series of initiatives that support students in STEM studies and STEM-related careers such as:
Classroom grants to benefit schools within the Central Nine Career Center school districts.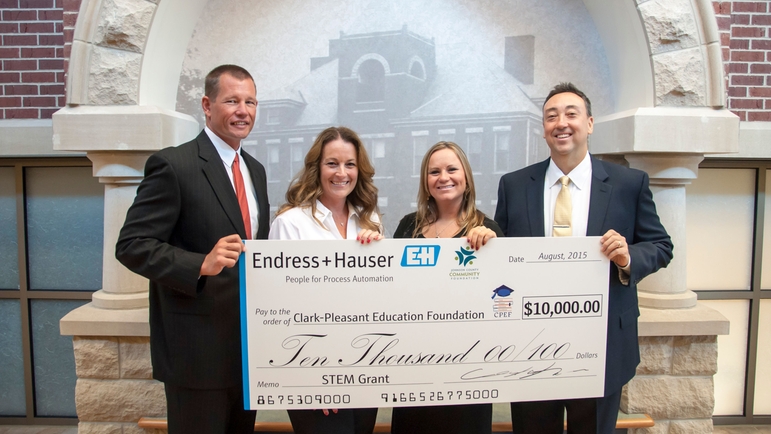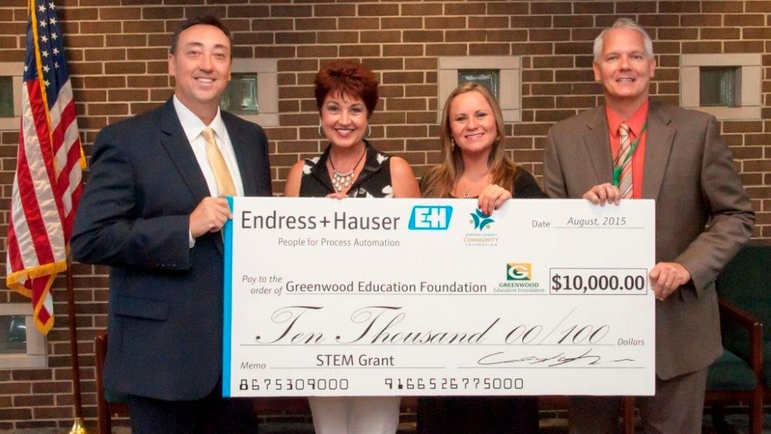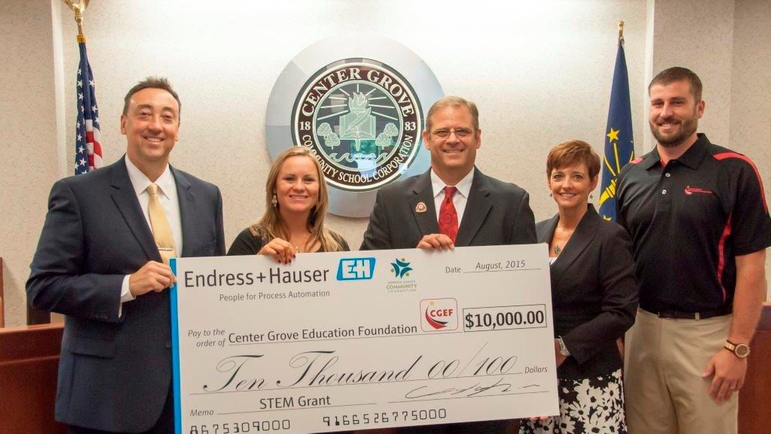 09/14/2020 - 09/18/2020

With the help of actual hands-on tasks you will learn how PROFIBUS fieldbus technology works in detail. At the end of the course you will be able to design and commission a PROFIBUS fieldbus network.

09/16/2020

Join Endress+Hauser at ISPE East at Gillette Stadium to find out about the new products and innovations in the pharmaceutical market.

09/22/2020 - 09/23/2020

This introductory course will start by providing maintenance and engineering personnel with a basic understanding of wiring, signals, instrumentation technologies, applications and installations.

11/01/2020 - 11/04/2020

Visit Endress+Hauser at the 2020 ISPE Annual Meeting & Expo November 1-4 in Pennsylvania!