Eastern Controls, Inc as the new Mid-Atlantic representative
Now the single-source provider of Endress+Hauser products, services and solutions
Effective September 1, 2015, Eastern Controls, Inc. (ECI) and Endress+Hauser will be teaming up to provide customers with a single-source supplier for all sales, service and solutions in all markets and industries in the Mid-Atlantic area – Metropolitan New York, Eastern Pennsylvania, New Jersey, Delaware, Maryland, and Northern Virginia. ECI offers its customers a diverse and complimentary line of process control and instrumentation equipment along with services and solutions to support.
An unmatched offering in the Mid-Atlantic market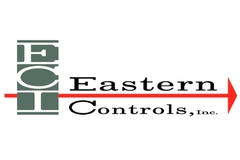 "Eastern Controls is proud to represent Endress+Hauser," says Cliff McLaughlin Jr., President, Eastern Controls, Inc. "Combining one of the largest instrument manufacturers in the world with the premier process controls representative in the Mid-Atlantic region creates an extremely talented, passionate, and dynamic team of industry experts. We look forward to supporting our customers' requirements with some of the finest products available to the market."
Combining strengths to add value for customers
Coinciding with this strategic venture, Eastern Controls has acquired Philip R. Walker Associates of Cockeysville, Maryland. This new addition combines all of the talent, experience and product offerings of both companies under the umbrella of Eastern Controls. Both firms have served the Maryland and Washington DC area for over 40 years. In addition, Eastern Controls, Inc. will become the new home of Endress+Hauser's PTU® (Process Training Unit). Click here to learn about our PTU network.
Serving the local market
"Partnering with a preeminent organization like Eastern Controls enables Endress+Hauser to thrive in local markets we serve," says Kevin Lavelle, Regional Sales Manager - Northeast, Endress+Hauser. "Eastern Controls offers an unmatched portfolio of services and solutions in the Mid-Atlantic market."
Contact Eastern Controls, Inc.
06/22/2020 - 06/26/2020

With the help of actual hands-on tasks you will learn how PROFIBUS fieldbus technology works in detail. At the end of the course you will be able to design and commission a PROFIBUS fieldbus network.

09/16/2020

Join Endress+Hauser at ISPE East at Gillette Stadium to find out about the new products and innovations in the pharmaceutical market.

09/22/2020 - 09/23/2020

This introductory course will start by providing maintenance and engineering personnel with a basic understanding of wiring, signals, instrumentation technologies, applications and installations.