The new Micropilot 80 GHz radar range
Designed for special demands: Yours.
The new generation of our Micropilot 80 GHz free-space radar sensors meets your individual requirements for simplicity, smart safety and increased efficiency. New communication technologies such as Ethernet-APL prepare your plant for the future. Heartbeat Technology increases the productivity of your processes. The broad product portfolio offers solutions for any application: in the primaries, chemical and oil and gas industries, as well as in power plants and the energy sector.
Benefits
Simplicity: Only a short period of training is required to use the devices in the Micropilot range. Operation is simple and intuitive and takes place in real time. Wizards guide the user through commissioning and function checks.

Smart Safety: The radar range ensures functional and staff safety, thanks to guided commissioning or proof testing with wizards and the simple transmission of parameters via HistoROM. You also benefit from our more than 20 years of SIL expertise.

Increased Productivity: Heartbeat Technology offers process monitoring, diagnostic and verification functions. Permanent process diagnostics and self-diagnostics as well as predictive maintenance reduce plant downtime.

Performance: Our new generation of 80 GHz radar sensors combines maximum accuracy provided by a new radar chip with the 80 GHz radar technology to deliver excellent radar measuring technology that can be used in a wide range of applications.

Future-proof: The devices are prepared for digital transformation and Industry 4.0, e.g. thanks to state-of-the-art communication options such as Ethernet-APL, which enable high-speed data transmission , as well as increased plant availability.
Wide range of applications
Ready for the future and for virtually any application: Our 80 GHz radar meets the needs and requirements of users in a wide range of sectors and industries. For customers in the mining, minerals and metal industry, our 80 GHz radar sensors make the business of running a plant easier in every respect. You benefit from the versatility and easy operation of the devices.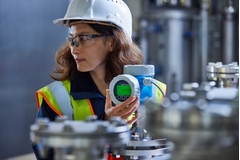 In the chemical and oil and gas industry functional safety, human safety and error prevention are key. When measuring hazardous substance levels, in extreme temperatures or in aggressive media, you benefit from our 20 years of SIL expertise. Our 80 GHz radar sensors can be used up to 450 °C and 160 bar, have been developed in accordance with IEC 61508.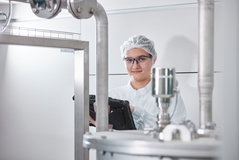 The non-contact radar sensor Micropilot FMR63B also offers simplicity, safety and efficiency even in hygienic applications. The stainless-steel measuring device can also be cleaned with aggressive cleaning agents and meets the highest compliance standards. Heartbeat Technology with foam and build-up detection, as well as the Radar Accuracy Index increase efficiency and allow calibration cycles to be extended.
Easy to use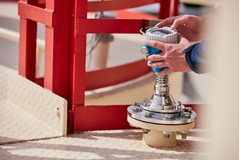 Do you want processes that are as simple as possible? Only a short period of training is required to use the devices in the Micropilot range. Operation via the Endress+Hauser SmartBlue App and smartphone or tablet is easy and intuitive and takes place in real time. The new user interface guides you step by step through the commissioning process or function checks. The extended range of 80 GHz radar measuring devices meets the requirements of virtually any application.
Increased safety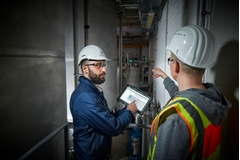 Does uncompromising safety matter to you? Our 20 years of SIL expertise, which we have drawn on in the development of our new 80 GHz radar sensor, reduces safety risks considerably and systematically. You can minimize testing costs, protect staff and the environment in a sustainable manner. Systematic errors are reduced through the use of wizards for commissioning, SIL locking and proof testing. Easy remote access to the measuring devices ensures that your staff stay out of hazardous areas.
Increased productivity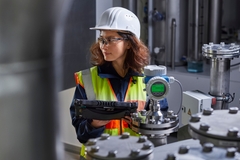 Do you have exacting efficiency requirements? Improve your efficiency further with communication technologies such as Ethernet-APL. Furthermore, Heartbeat Technology increases reliability and productivity through diagnostics. Verification is possible directly at the measuring point, without interrupting the process or having to remove the device. Monitoring functions supply you with data for predictive maintenance while also extending maintenance intervals.
Designed for special demands: Yours.
The new generation 80 GHz radar sensors Micropilot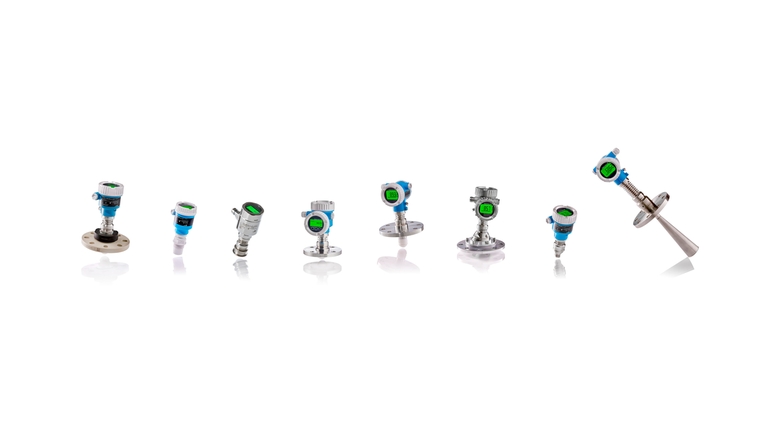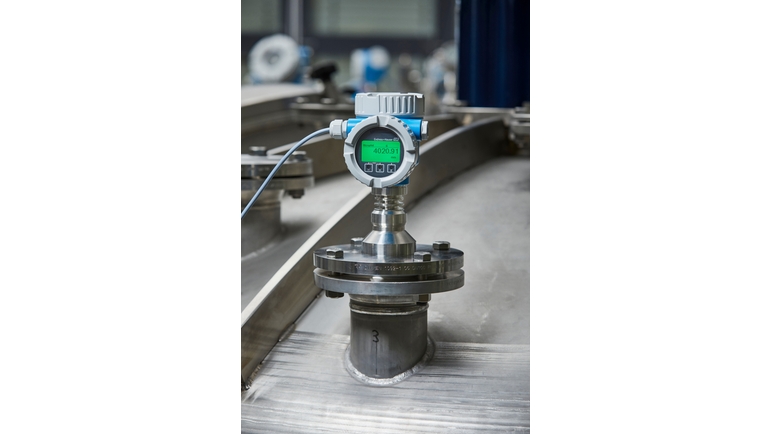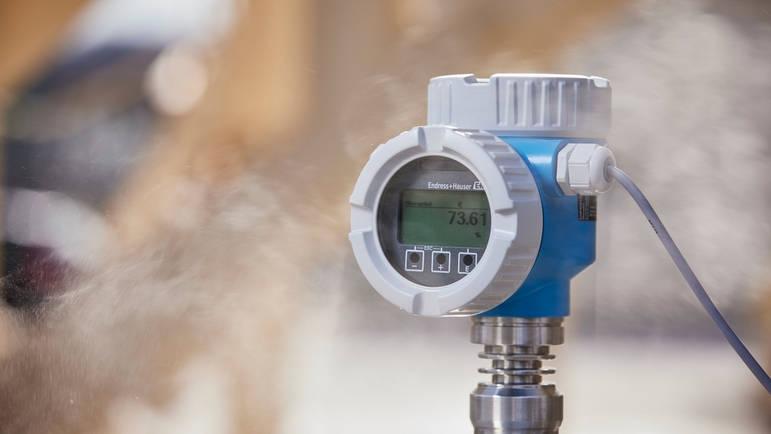 Simple products

Easy to select, install and operate
Technical excellence
Simplicity
Standard products

Reliable, robust and low-maintenance
Technical excellence
Simplicity
High-end products

Highly functional and convenient
Technical excellence
Simplicity
Specialized products

Designed for demanding applications
Technical excellence
Simplicity
FLEX selections
Technical excellence
Simplicity

Fundamental selection

Meet your basic measurement needs

Technical excellence

Simplicity

Lean selection

Handle your core processes easily

Technical excellence

Simplicity

Extended selection

Optimize your processes with innovative technologies

Technical excellence

Simplicity

Xpert selection

Master your most challenging applications

Technical excellence

Simplicity
Downloads
Innovation Brochure - Designed for special demands: Yours.

Innovation brochure - The new generation of 80 GHz radar sensors - Micropilot

eBook - Designed for special demands: Yours.

eBook - The new generation of 80 GHz radar sensors - Micropilot

Information flyer: Heartbeat Technology Radar Accuracy Index

Information flyer: Heartbeat Technology Radar Accuracy Index - Keeping an eye on your accuracy