Membrane Filtration
Providing OEM's with fit for purpose solutions
In the food and beverage industries, membrane filtration is state-of-the-art technology for clarification, concentration, fractionation, desalting and purification of a variety of beverages for a large variety of products. This technology delivers superior quality and safety for customers, while also reducing production steps and increasing yield for the manufacturer. Therefore, a reliable instrumentation partner is essential to enable membrane filtration suppliers to deliver these benefits.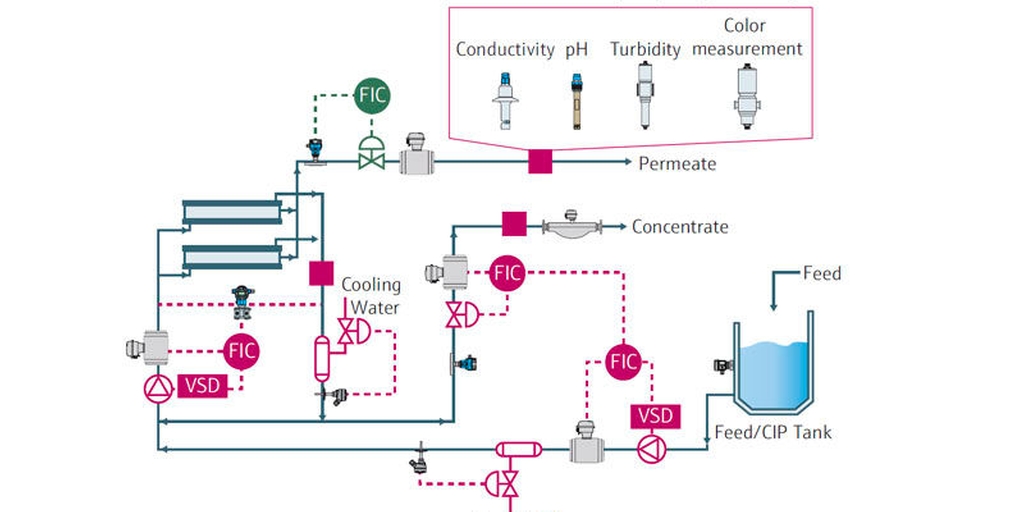 By partnering with Endress+Hauser, an OEM can be assured of:
Comprehensive product portfolio makes standardization easy, simplifies integration and speeds up commissioning

Solutions tailored to your need and budget - from entry level products to high performance options

Digital integration to control systems for fast commissioning, access to diagnostics and secondary measurement variables

Life Cycle Management solutions with W@M Portal/Enterprise

Procurement solutions with ERP to ERP order integration, providing fast and easy ordering, reducing transactional costs
Delivering efficiency, quality and compliance
Membrane filtration suppliers have a responsibility to meet strict throughput requirements for their clients while also adhering to quality and regulatory standards.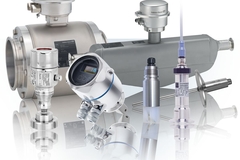 Goals include:
Increasing yield

Enhancing product quality

Improving hygienic conditions

Increasing production flexibility

Reducing environmental impact
More information, better decisions
Digital communications and open, standard technologies enable customers to get more information from instrumentation and make more informed decisions. Digital integration into control systems allows for easy commissioning, access to diagnostics and additional measurement variables.