TH52
US style thermocouple sensor, cable probe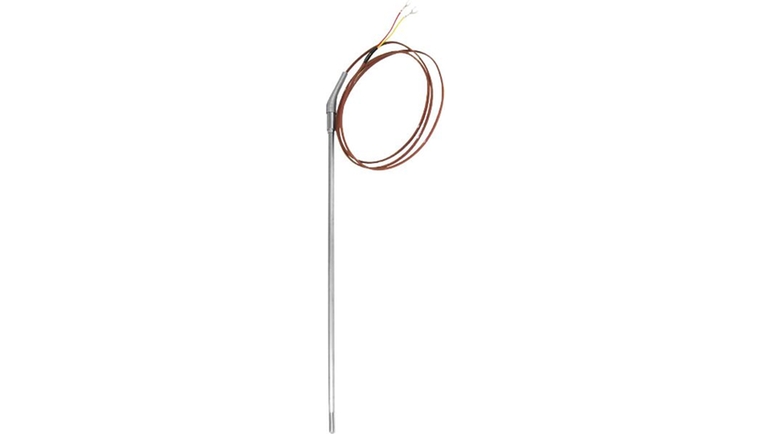 Cost efficient TC sensor designed for use in many process and laboratory applications
The thermocouple cable probe is easy to install and provide a high operational safety due to reliable and accurate temperature measurement in common processes. The probe is used in many process and laboratory applications such as heat exchangers, furnaces or dryers. Without additional thermowell the probe sheath is directly in contact with the process medium. This enables the cable probe to detect rapid temperature changes fast and accurate.

Benefits

Simplified model structure: Competitively priced, offers great value. Easy to order and reorder. A single model number includes sensor and transmitter assembly for a complete point solution.

Improved galvanic isolation on most devices (2 kV)

One source...
Field of application

Magnesium oxide insulated thermocouples, commonly referred to as MgO thermocouples, are used in many process and laboratory applications. They have many desirable characteristics making thermocouples a good choice for general and special purpose...
Documents / Manuals / Software
Accessories / Spare parts
The unit is not repairable

Compression fitting, threaded TU301
03/18/2019 - 03/22/2019

Join us for the American Petroleum Institute (API) 2019 spring committee meeting to discuss petroleum measurement standards.

05/06/2019 - 05/09/2019

Gain technical knowledge and make valuable contacts at this year's OTC conference! Learn about Endress+Hauser's capabilities in the Oil & Gas market!

06/11/2019 - 06/12/2019

This introductory course will start by providing maintenance and engineering personnel with a basic understanding of wiring, signals, instrumentation technologies, applications and installations.

09/09/2019 - 09/13/2019

With the help of actual hands-on tasks you will learn how PROFIBUS fieldbus technology works in detail. At the end of the course you will be able to design and commission a PROFIBUS fieldbus network.