The New Liquiphant FailSafe from Endress+Hauser
Point level switch for the maximum degree of safety
Many processes now require SIL (Safety Integrity Level) compatible point level switches for pump and overfill protection. Unfortunately, this often comes at a high price. The installation of homogeneously redundant instruments to meet functional safety requirements can not only be costly, it can present increased risk with added process connections. Moreover, requirements for interval proof testing can bring about damage to instruments during removal and lead to increased process downtime.
Benefits
4-20 mA interface according to NAMUR NE06 / NE43

Easy integration via the switching unit (Nivotester FailSafe FTL825) with a two-channel output and locking function or direct integration into a safety PLC

Use in safety systems requiring functional safety to SIL3

Proof test: proof testing interval up to 12 years

Slave devices tested at the press of a button

Permanent self-monitoring/internal redundancy

No adjustment: quick, low-cost startup

No mechanically moving parts: no maintenance, no wear, long operating life

Self-monitoring of fork for damage, corrosion, buildup and mechanical blocking

An additional process seal (2nd line of defense) is provided as standard in the high-temperature version or can be optionally selected for all other versions
These problems can be solved...with just one device!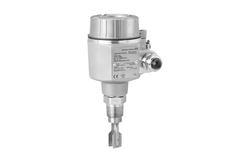 The newest line of Liquiphant FailSafe level switches from Endress+Hauser utilizes internal redundancy to offer functional safety up to SIL3, with just one device. The result is high plant availability, low long-term maintenance costs and extended proof test intervals up to 12 years.
09/14/2020 - 09/18/2020

With the help of actual hands-on tasks you will learn how PROFIBUS fieldbus technology works in detail. At the end of the course you will be able to design and commission a PROFIBUS fieldbus network.

09/16/2020

Join Endress+Hauser at ISPE East at Gillette Stadium to find out about the new products and innovations in the pharmaceutical market.

09/22/2020 - 09/23/2020

This introductory course will start by providing maintenance and engineering personnel with a basic understanding of wiring, signals, instrumentation technologies, applications and installations.

11/01/2020 - 11/04/2020

Visit Endress+Hauser at the 2020 ISPE Annual Meeting & Expo November 1-4 in Pennsylvania!