Vector as Endress+Hauser's exclusive Houston representative
Now the single-source provider of products, services and solutions for all industrial industries
Effective April 1, 2015, Vector Controls and Automation Group and Endress+Hauser will be teaming up to provide customers with a single-source supplier for all sales, service and solutions in all markets and industries across the greater Houston area. This is in addition to Vector CAG's coverage throughout Oklahoma, Kansas, Missouri, New Mexico, and portions of Illinois, Arkansas and Texas.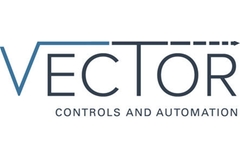 "As our guiding success principal, we feel it is important that we continue to develop long-term, exclusive and intensely more aligned relationships with our key suppliers," says Jared Boudreaux, President, Vector CAG. "We are very excited for this opportunity that our Endress+Hauser partner has entrusted with Vector CAG."
An unrivaled offering
This strategic realignment between Endress+Hauser and Vector CAG means an unrivaled offering of products, services and solutions for their customers across all industries including oil and gas (upstream, midstream and downstream), chemical/petrochemical, food and beverage, water/wastewater, primaries and metals, life sciences, power and energy.
Added value for customers
Through offering a diversified portfolio, Vector CAG can provide its customers with a single, trusted advisor to solve any problems they are faced with in the industry. This also means additional capabilities to support customers' service needs.
"Endress+Hauser strongly believes in order for our organization to thrive and be successful in the local markets we serve, we must continue to over-proportionally invest in our representatives," says Kevin Bischoping, VP of Sales, Endress+Hauser. "
09/14/2020 - 09/18/2020

With the help of actual hands-on tasks you will learn how PROFIBUS fieldbus technology works in detail. At the end of the course you will be able to design and commission a PROFIBUS fieldbus network.

09/16/2020

Join Endress+Hauser at ISPE East at Gillette Stadium to find out about the new products and innovations in the pharmaceutical market.

09/22/2020 - 09/23/2020

This introductory course will start by providing maintenance and engineering personnel with a basic understanding of wiring, signals, instrumentation technologies, applications and installations.

11/01/2020 - 11/04/2020

Visit Endress+Hauser at the 2020 ISPE Annual Meeting & Expo November 1-4 in Pennsylvania!