Proline Promass Q for challenging applications
Coriolis flowmeter with superior accuracy for flow and density measurement
Publication date: 07/03/2017
Promass Q - The flow specialist for the exact measurement of liquids with entrained gas

©Endress+Hauser

Heartbeat Technology (certified by TÜV SÜD): reliable device verification without process interruption

©Endress+Hauser

Proline Promass Q 300 - Coriolis flowmeter (compact version)

©Endress+Hauser

Proline Promass Q 500 - Coriolis flowmeter (remote version)
Promass Q guarantees unmatched accuracy for mass flow, volume flow and density determination – also under frequently changing process conditions:
Highest accuracy and repeatability for custody transfer in mass or volume units, e.g. in the oil and gas industry

Highly accurate fluid density and concentration determination serving as a product quality indicator, e.g. in the food industry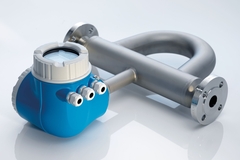 Transmitter technology for seamless system integration
Promass 300/500 makes no compromises in performance and accuracy. Digital signal processing starts right at the intelligent sensor and is the base for a truly multivariable device. Mass/volume flow, density and temperature can be measured with one single sensor. With its variety of digital protocols (EtherNet/IP, Modbus RS485, PROFIBUS DP, PROFINET, FF, HART, WirelessHart) as well as freely configurable analog outputs, Promass Q fulfills all expectation for a seamless system integration.
Heartbeat Technology – feeling the pulse of your process
The on-board diagnostics and Heartbeat Technology ensure maximum product and process safety. Sensor, measuring tubes and electronic can be verified without process interruption. In the case of a sensor or electronic problem, real text remedy instructions are provided. The data handling concept (HistoROM) makes the exchange of spare parts easy and reduces the downtime. Calibration data and transmitter parameters are stored and automatically reloaded after a maintenance event.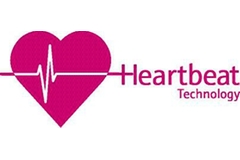 Wireless access to all device data
The Proline 300 dual chamber housing eliminates the need to open the electronics housing during commissioning. For parameter changes or troubleshooting the web server allows the user to connect with the device with a standard laptop computer either via cable or wirelessly with any WLAN enabled device without any additional tools or software. Additionally a fully graphical display with touch control HMI, either built-in or remote is available for full field access.
Multi-Frequency Technology – for fluids with entrained gas
Measurement errors, no matter whether they are due to desired or unintentional air entrainment are now a thing of the past. Promass Q with its revolutionary "Multi-Frequency Technology" (MFT) allows a real-time and active compensation of measuring errors due to fluids containing suspended bubbles or even microbubbles.
The MFT allows an accurate measurement of various gas entrained fluids such as:
Ice cream, cream cheese, milk, honey, jam, etc.

Viscous heavy crudes, gas-saturated fluids, etc.
Receive the next press releases and news directly in your mailbox. Stay up to date by subscribing to the Endress+Hauser press list.