Digital conductivity sensor
Condumax CLS21D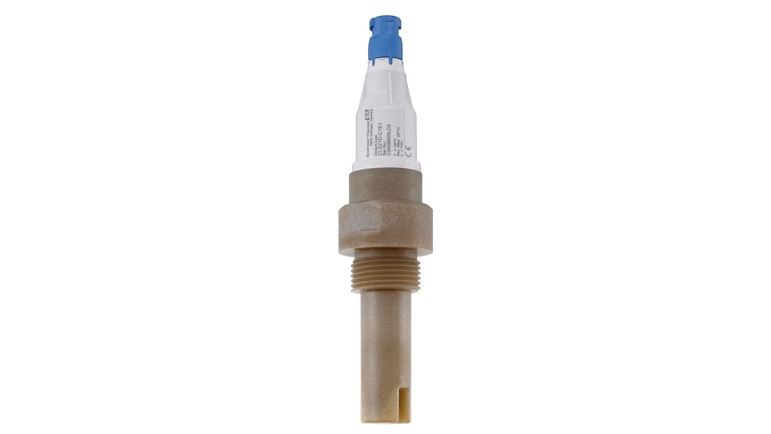 Memosens conductive conductivity sensor for medium to high measuring ranges
Condumax CLS21D is a robust conductivity sensor for all process and environmental applications. It provides you with precise and reliable measuring values for an optimum process and product quality monitoring. Better still, the sensor features high chemical, thermal and mechanical stability and high durability. Thanks to Memosens digital technology, CLS21D combines maximum process and data integrity with simple operation. It resists corrosion and moisture and facilitates predictive maintenance.
Quick selection
Choose from our suggested options
Individual configuration
Continue your selection from all possible options
Benefits

Reliable and accurate measuring values at medium to high conductivities

Robust design for long durability and low maintenance

High chemical, thermal and mechanical stability

Quality certificate stating the individual cell constant

Logging of sensor-...
Field of application

Condumax CLS21D measures conductivity in all process and environmental applications, such as:

Potable water treatment

Desalination plants

Industrial water treatment

River/lake monitoring

Phase separation in medium conductivities (e.g. milk/water)

...
Documents / Manuals / Software
09/14/2020 - 09/18/2020

With the help of actual hands-on tasks you will learn how PROFIBUS fieldbus technology works in detail. At the end of the course you will be able to design and commission a PROFIBUS fieldbus network.

09/22/2020 - 09/23/2020

This introductory course will start by providing maintenance and engineering personnel with a basic understanding of wiring, signals, instrumentation technologies, applications and installations.