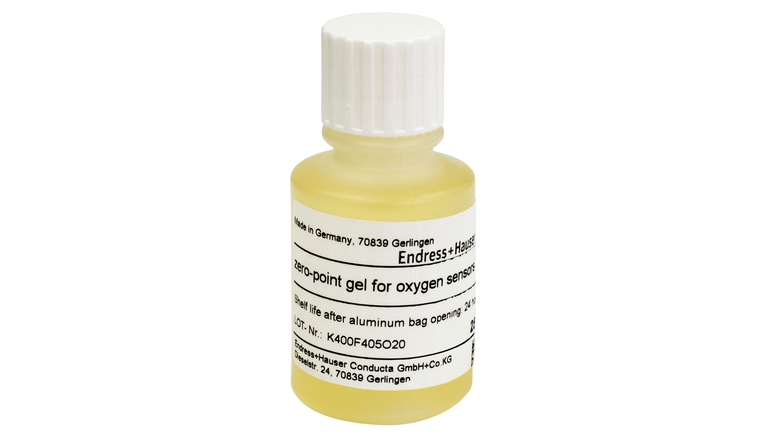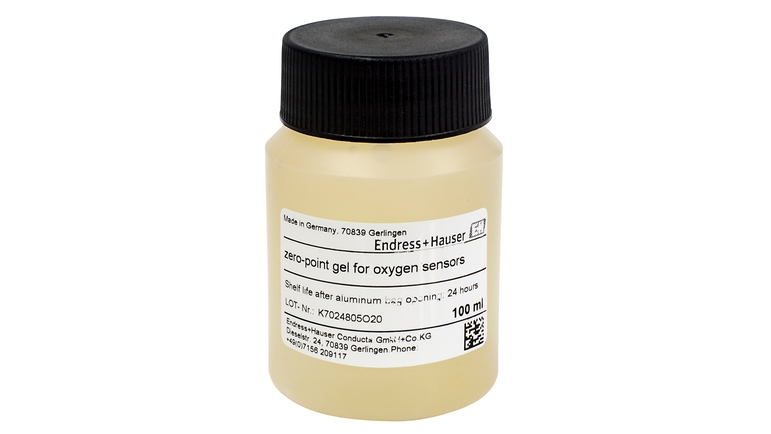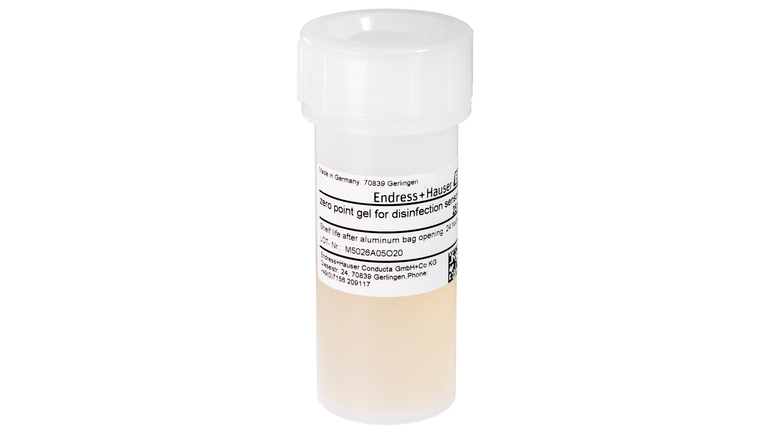 Ready-to-use gel for validation, calibration, and adjustment of oxygen and disinfection sensors
COY8 is a ready-made gel that allows you to detect the true zero point of your oxygen and disinfection (e.g. free chlorine) sensors. This improves the reliability and accuracy of your measuring points leading to increased product quality and yield. What's more, it helps you decide whether a sensor should be adjusted, maintained or replaced. The gel doesn't require additional chemicals or preparation. It is instantly ready to use and is reusable within 24 hours after opening.
Quick selection
Choose from our suggested options
Individual configuration
Continue your selection from all possible options
Benefits

Be sure: exact determination of the true zero of your oxygen and disinfection / chlorine measuring points.

Enhance your product quality: the zero-point calibration improves the accuracy and reliability of your measurements and can increase the quality...
Field of application

COY8 zero-point gel determines the true zero point of virtually all sensors that measure the parameters:

Oxygen

Free chlorine

Total chlorine

Chlorine dioxide

Etc.

It is used for example in:

Life Sciences
- Fermentation processes

Food & Beverages
-...
Documents / Manuals / Software
09/14/2020 - 09/18/2020

With the help of actual hands-on tasks you will learn how PROFIBUS fieldbus technology works in detail. At the end of the course you will be able to design and commission a PROFIBUS fieldbus network.

09/16/2020

Join Endress+Hauser at ISPE East at Gillette Stadium to find out about the new products and innovations in the pharmaceutical market.

09/22/2020 - 09/23/2020

This introductory course will start by providing maintenance and engineering personnel with a basic understanding of wiring, signals, instrumentation technologies, applications and installations.

11/01/2020 - 11/04/2020

Visit Endress+Hauser at the 2020 ISPE Annual Meeting & Expo November 1-4 in Pennsylvania!