Vibronic
Point level detection
Nivotester FTL325N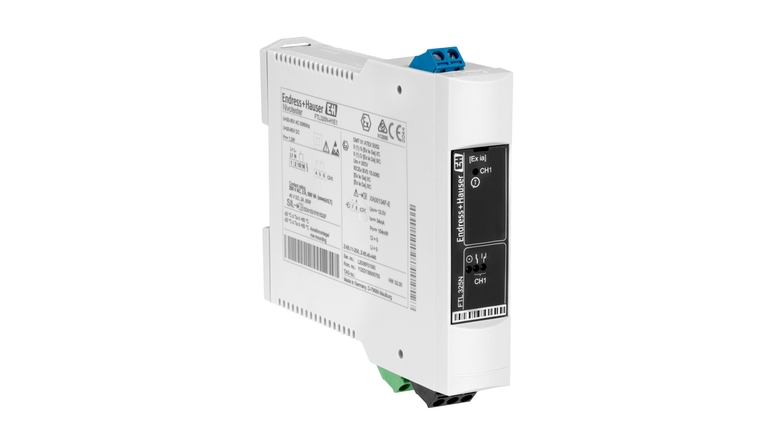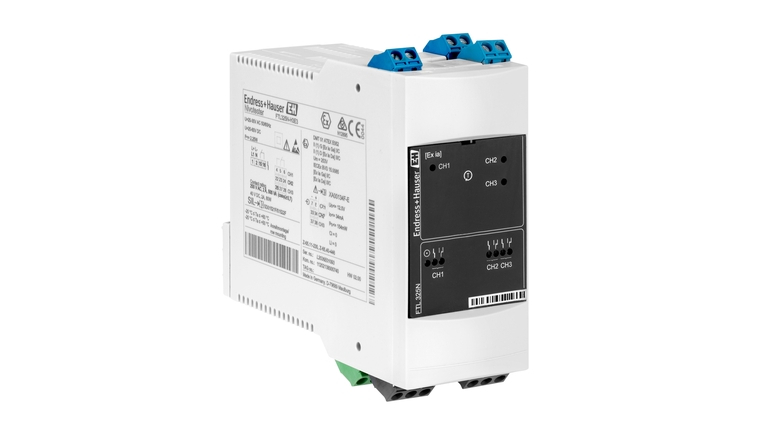 Switching unit with NAMUR input for rail mounting or single installation
Nivotester FTL325N is a switching unit for point level detection in liquid tanks, also in hazardous explosion areas. Also suitable for overfill prevention in tanks with combustible or non-combustible liquids harmful to water. Two-point control and point level detection. The perfect fit for applications in safety related systems with requirements for functional safety up to SIL2 in accordance to IEC 61508 /IEC 61511 using Liquiphant with electronic insert FEL56 or FEL58.
Quick selection
Choose from our suggested options
Individual configuration
Continue your selection from all possible options
Benefits

Nivotester FTL325N for connecting one, two or three measuring cells (1-, 2- or 3-channel devices)

Intrinsically safe signal circuits Ex ia for use of measuring sensor in explosion hazardous areas

Functional safety up to SIL2 through line monitoring

DIN...
Field of application

Switching unit with NAMUR input for rail mounting or single installation.

Ambient temperature: -20 to +50°C (-4 to +122°F)

International explosion protection certificates, overfill prevention WHG, marine approvals
Documents / Manuals / Software
Accessories / Spare parts
No spare parts available.
06/08/2020 - 06/10/2020

Join us at ILTA in Houston to learn about our Load Metering and Inventory Monitoring Solutions

06/22/2020 - 06/26/2020

With the help of actual hands-on tasks you will learn how PROFIBUS fieldbus technology works in detail. At the end of the course you will be able to design and commission a PROFIBUS fieldbus network.

09/22/2020 - 09/23/2020

This introductory course will start by providing maintenance and engineering personnel with a basic understanding of wiring, signals, instrumentation technologies, applications and installations.